Evaluation of Enterprise Education Activities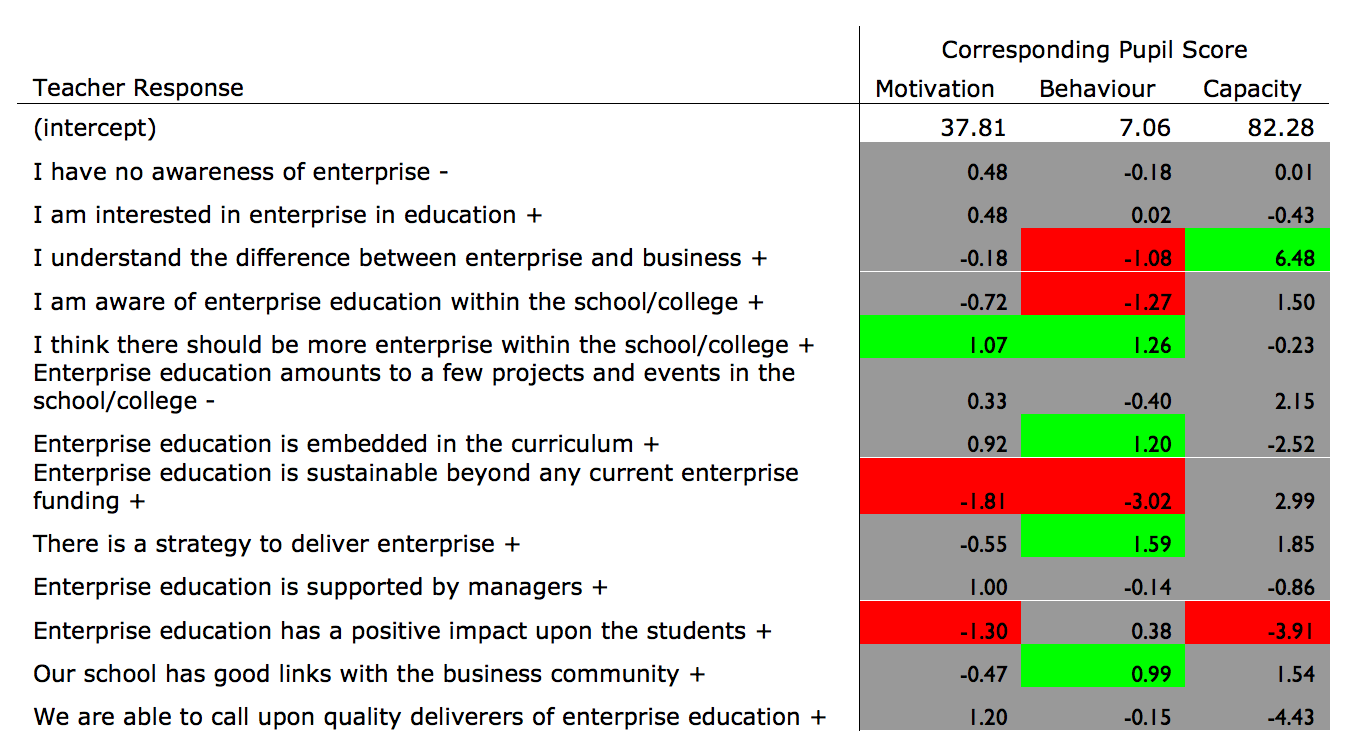 Innovas Consulting has been commissioned by Yorkshire Forward to evaluate the impact of the region's investment in Enterprise Education. Infonomics have been providing support with quantitative analysis.
Innovas established a method for collecting a consistent set of key outcome metrics for measuring change in motivation, behaviour and capacity through the development and deployment of an online self-assessment tool designed specifically to capture this type of data from the target audiences. The logic model has been used to relate changes in these outcomes to an impact upon enterprise in the region.
Infonomics provided support to prepare economic models of
the relationship between socio-economic deprivation and the outcome metrics (Motivation, Behaviour and Capacity); and
the relationship between policy intervention and the outcome metrics.
The baseline of this evaluation was completed in April 2010. The evaluation will cover the period 2009-2012. The final impact analysis will compare the motivation, behaviour and capacity trends in areas that did and didn't benefit from Local Enterprise Growth Initiative and Young Peoples Enterprise Fund investment.