Liverpool City Region Economic Assessment 2009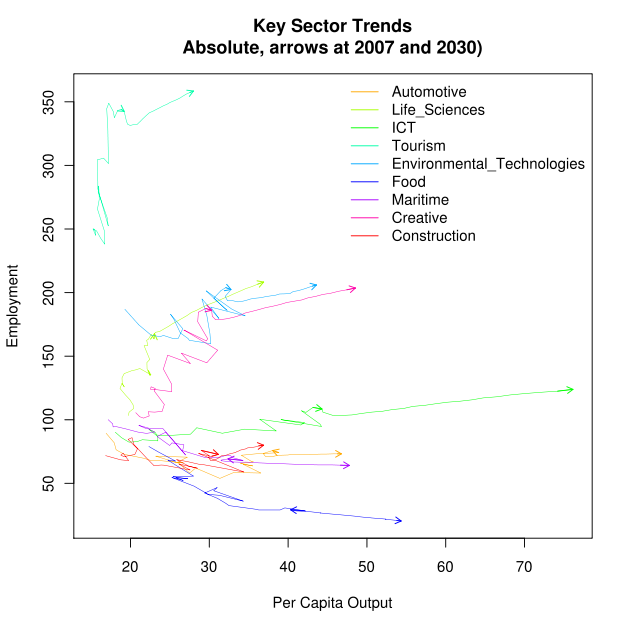 Pion Economics were commissioned to update the Liverpool City Region Economic Assessment for 2009. In particular The Mersey Partnership wished to understand the impact that the current recession has had on the city region's economy and to model possible future growth trends to 2025. The employment and output forecasts were provided by Cambridge Econometrics.
Infonomics provided support to:
construct scenarios for major public sector investment projects, including:

the collation of updated employment forecasts for 185 project with circa 500 sector profiles in total
liaison with more than 50 stakeholders: we developed a bespoke tool for dividing the existing database and sending out an email with personalised attachments to each consultee. This helped to perform the consultation quickly and efficiently;
translation of postcode data into geocodes (northings and eastings) so that we could determine wether projects lay within certain area-based-initiatives visualise sector trends.;

We prepared plots for the comparison of sector trends in output and employment simultaneously. This helped to summarise large volumes of data effectively.