Enterprise Catalyst School Reports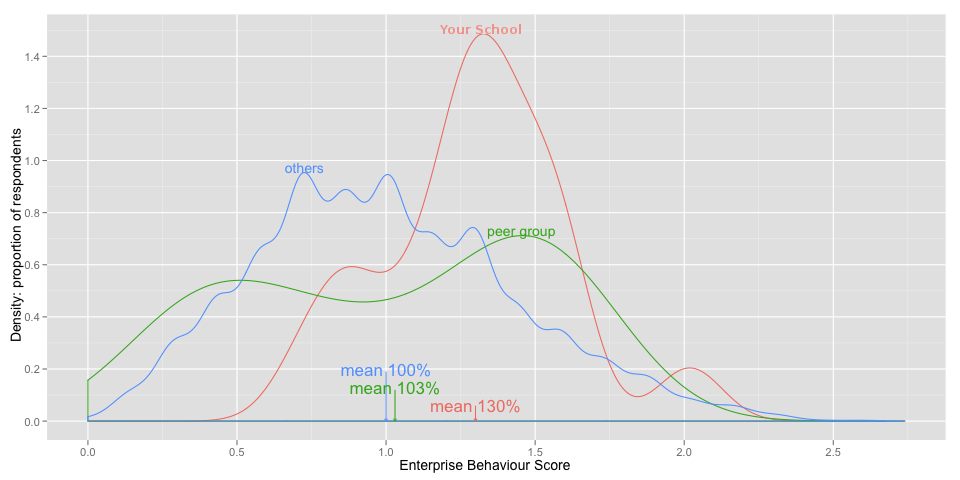 We worked with Innovas Consulting to prepare a series of reports on their Enterprise Catalyst. The Enterprise Catalyst is a psychological profiling tool which helps those working in education to understand enterprise culture among students and teachers. The tool has been adopted by hundreds of schools. We were brought in to prepare reports as part of a Yorkshire Forward funded evaluation of Enterprise Education in the Yorkshire and Humber region. We worked with Innovas Consulting to derive a template report including:
analysis of the demography of the students who had completed an Enterprise Catalyst profile;
benchmarking of the schools performance against regional and national comparators;
preparation of a matched-sample that allows schools to compare their results with another socio-economically similar group of students (to account for the fact that every school is different);
presentation of bell curves describing how responses varied across the student body (see an example of the type of advanced analysis that is available).
Once this template had been prepared we were able to produce 60+ copies, each tailored to an individual school showing how their results related to the overall pattern of enterprise culture, using our AutoReporter tool.