Analytical Support for Sure Start Commissioning - Preventative Services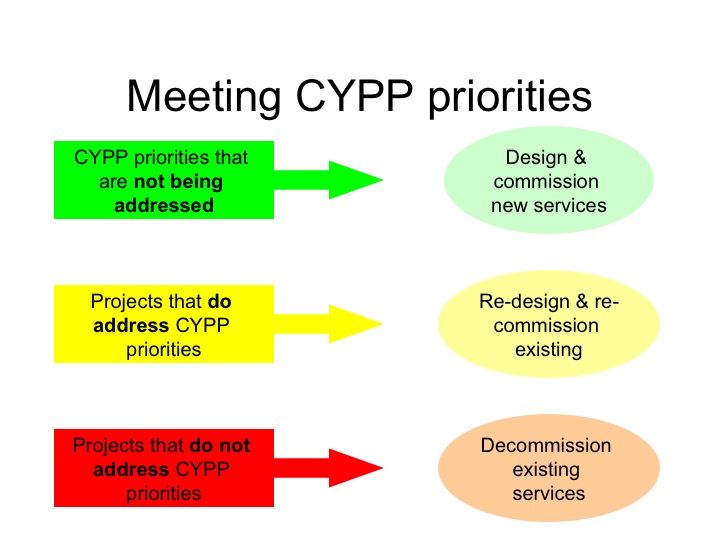 Wigan MBC need to take informed decisions about recommissioning projects under the Preventative Services and Looked-After Children programme of activities.
The following questions were raised:
Can we judge contractors against targets (and is there sufficient evidence of historical performance)?
Which projects:

are way-off target,
need small/ marginal changes,
should expand (scope and/ or scale, franchising)?

How can we make service specifications tighter?
How can we present evidence with a clear visual impact?
Infonomics proposed a framework for making sense of these issues. This included an assessment of:
Performance: a comparison of monitoring results with targets (have the contractual outputs been delivered?)
Alignment: A comparison of projects with the Children and Young People's Plan (CYPP)
Contribution: A comparison of project output indicators with the Children and Young People's Plan (CYPP) outcome indicators (aka Measure of Success)
Cost effectiveness: A simple comparision of the cost per unit output (child/ adult assisted) to contrast value for money under different delivery models.
This framework was designed to allow Wigan MBC to help others to understand what data/ information the Contracts Team wants and why they need it. Past arrangements for monitoring meant that the team pushed data requirements down to projects, this improved analysis helped the team to pull information up from projects (i.e. to explain progress against the strategic objectives).